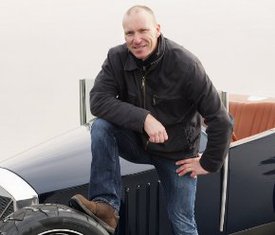 Founded in 1996 by Leif Tufvesson.
Caresto is a specialized car and body manufacturer and a design studio.
We cater all needs from prototype parts over to concept cars.
Back in 1996 Leif founded Caresto after leaving a position at Volvos Development Department.
Besides Volvo Leif has also worked 6 years at Koenigseeg R&D department – The famous Swedish supercar.
Caresto – is synonymous with first class design and the strive for perfection in every creation.